Horse Inside out
HORSE INSIDE OUT
Horse Inside Out er en sanselig, interaktiv installation og performanceoplevelse på ARoS Atelier (DK), Reykjavik Kunstmuseum (IS) og AHJO Galleri (FI).
Horse Inside Out består af en skulptur/installation, der er stor nok til at én person kan bevæge sig ind gennem en sprække og rejse gennem tre rum.
Værket er en hybrid af lyd, talt poesi, installationskunst, performance/dans og kinæstetisk interaktion.
Scroll down for ENGLISH
VARIGHED
Ca. 14 min.
HVEM: for alle (børn under 14 og gangbesværede undtaget)
1 PERSON AD GANGEN:
Du reserverer en tid på www.horseinsideout.com eller ved indgangen til ARoS Atelier. Oplevelsen er for én person ad gangen.
AKADEMISK FORSKNING
Et forskningsprogram i perception og virkelighedsopfattelse udføres sideløbende af universiteter i de tre lande: Interacting Minds Centre og AU Culture and Communication i Aarhus, ISLO – Education in Dance and Somatics at Eastern Findlands Sports Institute og Reykjavík University – Arts and Education.
DET KUNSTNERISKE TEAM
Værket skabes af Wunderland i et samarbejde:
Koncept og visuel- og sensorisk idé: Mette Aakjær (kunstnerisk leder af Wunderland og performer DK)
Skulptur/installation: Mona Møller Schmidt (scenograf, DK),
Lyd: Thoranna Bjornsdottir (komponist, IS),
Tekst: Sonja Winckelmann Thomsen (forfatter, DK),
Maske- og kostumedesign og visuel medudvikler: Amanda Axelsen Sigaard (kostume-/tekstildesigner, DK)
Visuelt design, medudvikling: Amanda Vesthardt (tekstildesigner, DK)
Performer stand in: Molly Nyeland (stand in 7. – 16. februar 2020, danser DK),
Teknisk design og interaktivitet: DimsOs, DK.
PRODUKTIONSTEAM
Produktionsledelse: Katrine Kihm
Produktionsledelsesassistenter: Ida Ravn Homelius og Jeppe Sommer
Syning af skulpturens yderdel: Michael Nøhr
Konstruktion af bærende skelet: Jakob Hjuler
Video: Christoffer Brekne
Fotos: Jesper Lyng Michelsen
Udvikling af bookingsystem: Jesper Lyng Michelsen
STØTTET AF:
Nordisk Kulturkontakt, Nordisk Kulturfond, Aarhus Kommunes Kulturudviklingspulje, Knud Højgaards Fond.
WUNDERLANDS KUNSTNERISKE KERNEVÆRDIER
Det at møde sensorisk kunst kan give adgang til andre bevidsthedslag, som vi kender det fra drømme, associationer, smage eller dufte der giver hjertebanken, uden at vi helt ved hvorfor.
Hos Wunderland er vi optaget af, hvordan vi kan ændre bevidsthedstilstand gennem kropslige og sanselige påvirkninger. Hvordan påvirker det vores oplevelse af os selv, andre og omgivelserne, når vi åbner for forskellige former for følt/sanset kropslig opmærksomhed og forbindelse?
______________________________________________________________________________
ENGLISH:
HORSE INSIDE OUT
Horse Inside Out is a sensory, interactive installation and performance experience at ARoS Atelier (DK), Reykjavik Art Museum (IS) and AHJO Gallery (FI).
Horse Inside Out consists of a sculpture / installation large enough for one person to move through a crevice and travel through three rooms.
The work is a hybrid of sound, spoken poetry, installation art, performance / dance and kinetic interaction.
DURATION:
Approx. 14 min.
WHO: for everyone (except children under 14 years and people with walking difficulties)
1 PERSON AT THE TIME:
You reserve a time at www.horseinsideout.com or at the installation and enter one person at the time.

ACADEMIC RESEARCH
A research program in Sensory Perception and Perception of Reality is conducted as part of the project by universities in the three countries: Interacting Minds Center and AU Culture and Communication in Aarhus, ISLO – Education in Dance and Somatics at Eastern Finland's Sports Institute and Reykjavík University – Arts and Education.

THE ARTISTIC TEAM
The work is created by Wunderland in a collaboration between:
Artistic director of Wunderland, viual and sensorial concept maker and performer: Mette Aakjær (DK)
Set designer/Visual artist: Mona Møller Schmidt (DK)
Composer: Thoranna Bjørnsdottir (IS)
Author: Sonja Winckelmann Thomsen (DK)
Mask and costume designer and assistant set designer: Amanda Axelsen Sigaard (DK)
Assistant set designer: Amanda Vesthardt (DK),
Temporary performer (7. – 16. February 2020): Molly Nyeland (DK),
Technical interactivity: DimsOs (DK).
PRODUCTION TEAM
Productionsleader: Katrine Kihm,
Productionsleader assistants: Ida Ravn Homelius og Jeppe Sommer
Video: Christoffer Brekne
Sewing the exterior of the sculpture: Michael Nøhr
Construction of steel skeletan: Jakob Hjuler
Photos: Jesper Lyng Michelsen
Booking system development: Jesper Lyng Michelsen
SUPPORTED BY: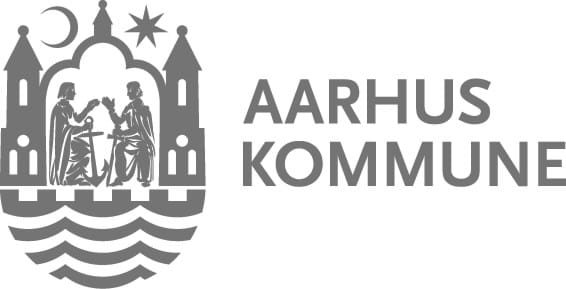 Knud Højgaards Fond
WUNDERLAND'S ARTISTIC CORE VALUES
Meeting sensory art can give access to other layers of consciousness – those we know from dreams, associations, tastes or scents that make the heart beat quicker without us knowing why.

At Wunderland, we are concerned with how we can change the state of consciousness through bodily and sensory influences. How does it affect our experience of ourselves, others, and the environment, as we open to different kinds of felt / sensed bodily awareness and connection?